Expositie aan de Molenvaart tijdens de bloemendagen van Anna Paulowna.
op 16 t/m 20 april 2022 exposeer ik mijn werk. Zowel geprint, als digitaal werk kunt u bewonderen. Zowel diverse series als individueel werk.
Expositie in de Bron verzorgingstehuis in Schagen.
Vanaf 25 februari tot 1 augustus is er werk te zien van Geertruud Strooper. Een 30 tal foto's uiteenlopend van kunstzinnig tot portretten van mens en dier.
Naast een aantal thematische series zijn er ook individuele werken te bezichtigen.
De foto's zijn tentoongesteld in de galerijen en zijn ook per lift bereikbaar.
Gratis toegang.
Hieronder ziet u een 2 tal foto's van de expositie.
De Bron is weer open maar ivm de coronamaatregelen wil ik vragen om uw aan de regels te houden.
Rondje Cultuur 2017 in Huisduinen
Geertruud exposeert tijdens rondje cultuur in Huisduinen in het kerkje op het dorpsplein.
Met haar bijzondere foto's welke nog nooit eerder zijn getoond schept zij een bijzonder beeld.


Voor meer informatie over rondje cultuur kunt u kijken op de website van Rondje cultuur.
Zomer expositie van 26 Juni tot 30 augustus 2015 in Houthave Belgie.
Geertruud ontmoete Jenny een jaar geleden tijdens een vakantie.
Jenny geinteresseerd in fotografische kunst nodigde Geertruud uit om haar werk te exposeren tijdens de zomer expositie in Houthave.
Deze unieke exposite bood ruimte voor diverse kunstvormne
Voor meer informatie over Jenny Verplanke click op Kunst -Klasse Galerie.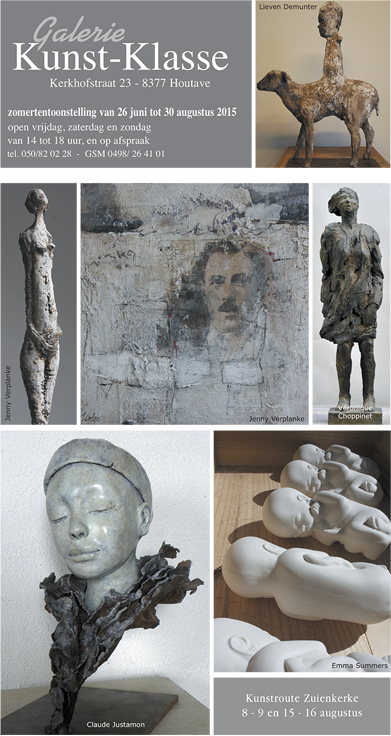 *********************************************
*********************************************
De expositie "Passie in beeld " is van 11 April tot 28 June 2015.
Het gebeurt allemaal in de art gallery Richter te Den Helder
There was a grand opening at the 18th of April at 16:00.
This exhibition will also show images of Ida Woort, she is a colleague photographer of Geertruud Strooper.
Geertruud will bring you in a different world with her Art compositions and shows the real world with all her passion.
These 2 images are the front and backside of the flyer for this exhibitions. I'll hope you get inspired and visit the exhibition.